Well it has been a very long time since I posted anything on my blog. I'm going to start getting more active again. Recently I decided to purchase a new motorcycle. I have to thank my wife for swapping bikes and letting me trade her 2017 Street Glide Special. This journey started with me test riding a friends Triumph Tiger. You can see my ride here.
Well a couple weeks later and I dropped the wife's Harley for the Tiger (Maybe even literally…). I am still getting used to my Tiger at this point but I have to say I love it.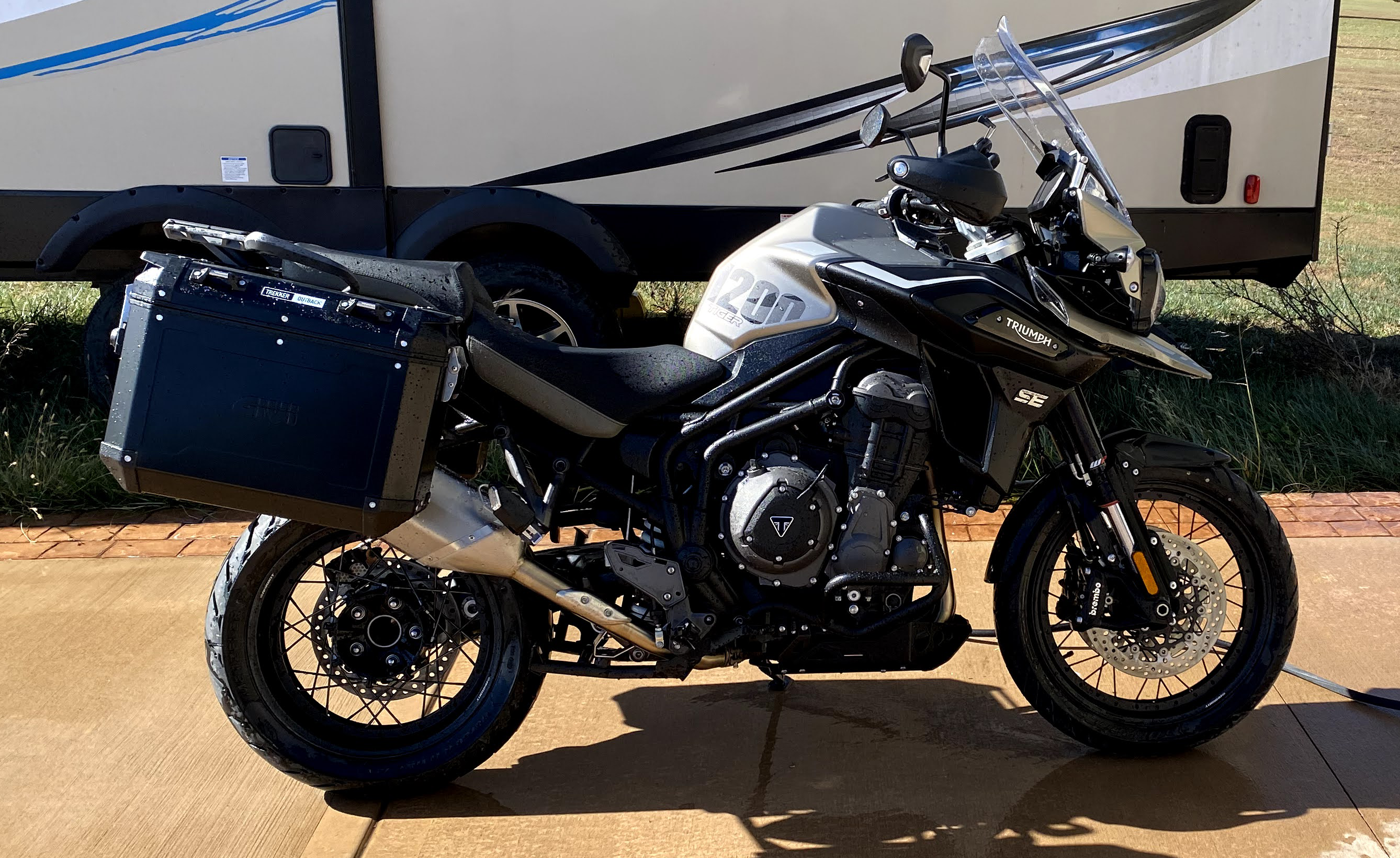 I've even drove this off road a couple times learning how the bike handles.
I'm hoping to continue adding more and more content here.
---